A typographical error is made when typing a document, usually because of keyboarding mistakes. If you have made a typographical error in a business document, it is essential to apologize promptly.
What is an Apology Letter for a Typographical Error?
An apology letter for a typographical error is written to apologize for any errors in a previous communication. This could be an email, a letter, or even a text message. The key is to take responsibility for the mistake, express remorse, and offer to make things right.
It can be difficult to admit when we've made a mistake. But owning up to our errors is integral to being a professional. By writing a sincere and well-crafted apology letter, we can show our boss, client, or anyone affected by the error that we're willing to take responsibility for our actions.
Sample Apology Letter for a Typographical Error
Dear __________,
Please accept our sincere apologies for the typographical error in our __________. We are truly sorry for any inconvenience or offense this may have caused. We feel great pride in our work and always aim to produce quality products and services.
Again, please accept our apologies. You can contact us without any hesitation in case of any queries.
Sincerely,
Tips to Follow when writing an Apology Letter
When writing an apology letter for a typographical error, it is vital to keep the following points in mind:
* Be prompt – The sooner you apologize for the error, the better. This will show that you are taking responsibility for the mistake and are eager to make things right.
* Keep it brief – No need to go into excessive detail about what happened. A simple apology will suffice.
* Take responsibility – It is essential to take responsibility for your actions and not try to blame someone else for the mistake. Accepting responsibility shows that you are accountable for your efforts and are willing to make things right.
* Be sincere – Your apology should be genuine and heartfelt. An insincere apology will only make matters worse.
* Offer a solution – If possible, offer a solution for fixing the error. It shows that you are taking proactive steps to correct the situation.
Conclusion:
An apology letter for a typographical error does not have to be long or excessively detailed. However, it should be prompt, sincere, and include a solution for fixing the mistake. By following these guidelines, you can diffuse any negative feelings and repair any damage caused by the error.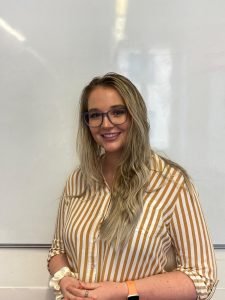 Peyton Bagley is an English teacher and letter writer from the United States of America. She has been teaching for over 15 years and loves helping her students improve their writing skills. Peyton has also worked as a freelance writer and editor for several years. In her free time, she enjoys spending time with her family, reading, and hiking.