It is never easy to say "I'm sorry,", especially to your boss. Whether you made a mistake at work or had a conflict with your supervisor, admitting that you were wrong can be difficult. In this post, we will talk about apology letter to boss.
What is an Apology Letter to Boss?
An Apology Letter to a Boss is a letter written to a boss or supervisor to apologize for something that has happened. This could be anything from missing a deadline to causing inconvenience or upset. Taking responsibility for your actions is essential and showing that you are genuinely sorry for what has happened. A sincere and well-written apology letter can go a long way to repairing any damage that has been done.
Sample Apology Letter to Boss
Dear [Boss's Name],
I wanted to write this letter to apologize for my recent behavior at work. I know I made a mistake and am deeply sorry for what happened. I understand that my actions have consequences, and I am willing and ready to accept them.
I want to take this opportunity to try and make things right. I value my job, and I value our relationship. I am committed to doing whatever it takes to fix this situation.
Once again, I am genuinely sorry for what happened, and I hope you can find it in your heart to forgive me.
Sincerely,
[Your Name]
Tips for Writing an Apology Letter to Boss
When you make a mistake at work, taking responsibility for your actions and apologizing to those affected is vital. If your boss were among those affected, you would want to take extra care in crafting your apology. Here are some details to consider in a letter apologizing to your boss.
Acknowledgement of the mistake
The first step in any apology is acknowledging that you made a mistake. This shows that you take responsibility for your actions and are willing to make things right.
Explanation of the mistake
After acknowledging the mistake, it is essential to explain what happened. This will help your boss to understand what went wrong and why.
Expressions of regret
It is essential to express your regret for the mistake that you made. This shows that you genuinely apologize for what happened and want to make things right.
Assurances of prevention
It is important to offer some assurances to prevent the same mistake from happening again. This could be something as simple as promising to be more careful in the future or vowing to complete extra training.
Request for forgiveness
Finally, it is vital to request forgiveness from your boss. This shows you are willing to work hard to make things right and rebuild trust.
Conclusion:
Saying "I'm sorry" is never easy, but sometimes it is necessary. A well-written apology letter can show your boss that you are taking responsibility for your actions and are willing to make things right. Following the tips above, you can craft a sincere and effective apology letter to help mend your relationship with your boss.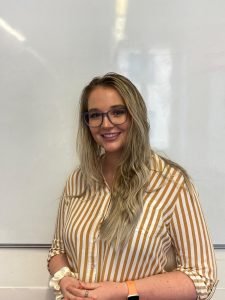 Peyton Bagley is an English teacher and letter writer from the United States of America. She has been teaching for over 15 years and loves helping her students improve their writing skills. Peyton has also worked as a freelance writer and editor for several years. In her free time, she enjoys spending time with her family, reading, and hiking.