Writing an authorization letter may seem daunting, but it doesn't have to be. With a bit of preparation and attention to detail, you can quickly write an authorization letter that will serve its purpose.
What is an authorization Letter to Claim Documents?
An authorization letter is a document that provides the bearer with legal authorization to act on behalf of another party. In most cases, this type of letter is used when an individual cannot claim their documents in person and needs someone else to do it for them.
Things to Keep in Mind When Writing an Authorization Letter:
Keep it concise and sweet– The last thing you want is your authorization letter to be wordy and confusing. Be sure to get straight to the point and only include the necessary information.
Make it official– An authorization letter is a legal document, so it must look and feels like one. Use formal language throughout the letter, and be sure to sign and date it at the end.
Include all the relevant details– For your authorization letter to be valid, you'll need to include specific information such as your full Name, address, date of birth, and a government-issued photo ID.
Clearly state what you're authorizing– The whole point of an authorization letter is to permit someone else to do something on your behalf. Be sure to note this explicitly in the letter, so there's no confusion about what they are allowed to do.
Indicate how long the authorization is good for– Unless you specify otherwise, the authorization will remain valid indefinitely. If you only want it to be suitable for a specific period, include that information in the letter.
Get everything in writing– Once you've finished writing the letter, ensure you and the recipient sign it. This will provide documentation of the agreement in case there are any disputes down the road.
Make copies– Last, don't forget to make copies of the completed authorization letter for your records before sending it off.
What to include in an Authorization Letter to Claim Documents?
There are a few things you'll need to include in your authorization letter to claim documents, such as:
The Name and contact information of the person you're authorizing to claim the documents on your behalf
A list of the specific documents you're empowering them to claim
The date or dates when you want the documents to be claimed
Your signature authorizing the release of the documents to the specified individual
Including all this information in your authorization letter can help ensure that the process of claiming your documents goes smoothly.
Sample Authorization Letter to Claim Documents
If you're unsure how to format your authorization letter or what to include, you can use this sample authorization letter to claim documents as a guide.
Dear __________,
I am writing to authorize __________ to claim certain documents on my behalf. Specifically, I am authorizing them to claim the following documents: __________. I would like these documents to be claimed on __________.
This authorization is given with the understanding that the documents will be used for the sole purpose of __________ and will be handled confidentially.
Thank you for your time and assistance.
Sincerely,
Your Name
Your signature
Conclusion:
An authorization letter can come in handy in several situations where you can't or don't want to do something yourself but need someone else to handle it on your behalf. Following these simple tips, you can quickly write an authorized letter that will serve its purpose without hassle!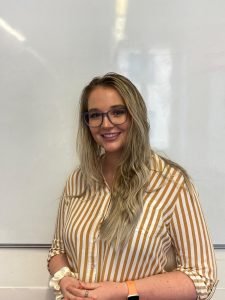 Peyton Bagley is an English teacher and letter writer from the United States of America. She has been teaching for over 15 years and loves helping her students improve their writing skills. Peyton has also worked as a freelance writer and editor for several years. In her free time, she enjoys spending time with her family, reading, and hiking.