At some point in our lives, we all have to write a response letter to a request. Whether it's an RFP (request for proposal), an RFE (request for employment), or even just a simple request for information, we need to know how to respond appropriately. In this blog post, we'll give you some tips on how to write a response letter to a request that is both professional and courteous.
What is a Response Letter to a Request?
A request letter to a response is a letter that is an answer to some initial correspondence. This letter provides information or relevant answer to the initial inquiry. It can be used to respond to a request for information about your products and services. It can also be used as a response to an invitation. You must be clear and concise when responding to requests while providing all the necessary details.
Tips for Writing a Response Letter to a Request?
When you are writing a response letter to a request, there are a few things that you should keep in mind.
Make sure that you respond to all the queries that have been made in the initial letter. If you do not understand something, make sure to ask for clarification.
Be as concise as possible while still providing all the relevant information.
Ensure to proofread your letter before sending it off to check for spelling or grammar mistakes.
Make sure to use a professional and polite tone throughout the letter.
Sample Response Letter to a Request
Here is a template that you can use as a guide when writing a response letter to a request:
Dear (______),
Thank you for your (letter/email) of (date) inquiring about (products/services). I am glad to have the opportunity to provide you with the necessary information.
(Provide the requested information clearly and concisely.)
If you have any further queries, please contact me at (phone number/email address). I would be happy to assist you.
Sincerely,
(Your Name)
Conclusion:
When it comes to writing a response letter to a request, it is important that you are clear, concise, and professional. By following the tips and template provided above, you will be able to write a response letter that is sure to impress.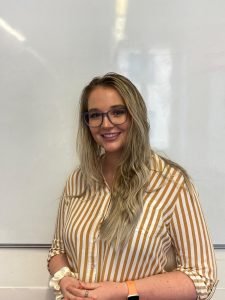 Peyton Bagley is an English teacher and letter writer from the United States of America. She has been teaching for over 15 years and loves helping her students improve their writing skills. Peyton has also worked as a freelance writer and editor for several years. In her free time, she enjoys spending time with her family, reading, and hiking.