It is with a heavy heart that we write this post. We know that many of our readers have recently lost loved ones, and our hearts go out to you during this difficult time. One of the last things you want to worry about during this grieving process is how to explain your absence to your employer. So, we've put together a sample excuse letter for being absent due to a death in the family that you can use as a guide.
What is an Excuse Letter for Being Absent Due to Death in the Family?
An excuse letter for being absent due to a death in the family is a letter written by an employee to their employer to explain why they were absent from work. This type of absence is usually allowed by employers, but the employee may need to provide documentation or notification of the death.
Things to Remember when writing an Excuse Letter Due to Death in Family
The most important thing is to be truthful. Your employer will understand if you need to take some time off to grieve, and they will be more likely to forgive any absences if you are honest about the situation.
Another important tip is to keep the letter short and to the point. So don't need to get into details about what happened or how you feel, as your employer already knows the situation. Just write the facts and explain that you will be absent from work for a specific period.
Finally, send the letter as soon as possible so your employer can make arrangements for your absence.
Sample Excuse Letter Due to Death in Family
Date: _________________________
To whom it may concern,
I am writing to inform you that I will be out of the office for an extended period due to the death of a loved one. The funeral arrangements have not been finalized yet, but I will let you know what my return date will be as soon as they are. In the meantime, please direct any urgent matters to my attention at ___________________________.
Thank you for understanding me during this difficult time.
Sincerely,
Your Name
Your job title
Your company Name
Conclusion:
We hope that this sample excuse letter for being absent due to a death in the family has been helpful. If you have any questions or if there is anything we can do to help you, please write us in the comment section.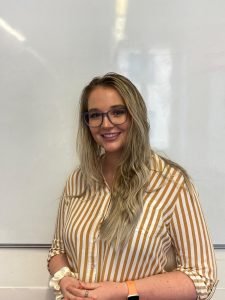 Peyton Bagley is an English teacher and letter writer from the United States of America. She has been teaching for over 15 years and loves helping her students improve their writing skills. Peyton has also worked as a freelance writer and editor for several years. In her free time, she enjoys spending time with her family, reading, and hiking.