You've provided a service or delivered a product; now it's time to get paid. To do that, you'll need to write a payment request letter. This letter is also sometimes called a demand letter. It should include important information like what services you rendered, how much the client owes you, and when you expect payment.
What is a request letter for payment?
A request letter for payment is a formal document that asks a person or organization to pay an outstanding bill or debt. This letter is typically written by someone who has provided goods or services to another party and has not yet been compensated. The letter should include the amount owed and a polite but firm request for payment. Sometimes, the sender may offer additional services or goods if the recipient agrees to pay the outstanding balance.
Sample request letter for payment?
Subject: Request for Payment
Dear __________,
I am writing to request payment of the outstanding balance on your account. To date, you have paid $____________ of the $___________ owed. I kindly request that you pay the remaining balance as soon as possible.
If you have any questions, please do not hesitate to contact me at ___________. Thank you for your time and attention to this matter.
Sincerely,
Your Name
Tips to Write a Request Letter for Payment?
When writing a request letter for payment, it is vital to keep the following tips in mind:
Be polite and professional. While you are within your rights to demand payment, it is important to remain polite and professional in your language. This will help maintain good relationships and increase your chances of receiving payment promptly.
Be clear and concise. A targeted letter will make sure the recipient understands your request immediately. Include the amount owed and the date when payment is due.
Include supporting documentation. Include copies of invoices or other documentation to support your claim if possible. This will help the recipient to understand why you are requesting payment and make it more likely that they will take action.
Thank the recipient in advance. While it may seem counterintuitive, thanking the recipient of your letter in advance can increase the chances you will receive payment. This is because it shows that you are confident in their ability to fulfil your request.
Details to Include in a Request letter for Payment
Include all the relevant information. When writing your payment request letter, make sure to include the following information:
Your Name and contact information
The Name of the person or company you're billing
The date of the invoice
The invoice number
A brief description of the goods or services you provided
The amount owed
The date you expect payment
Conclusion:
I hope this guide explained well how to write an effective payment request letter—and helped put you on the path toward getting paid on time! Just remember to follow all the points explained above. Send your letter as soon after the invoice is due as possible, and keep records of all future communications with the client regarding payment of said invoice. With these steps in mind, asking for payment shouldn't be too big a headache next time!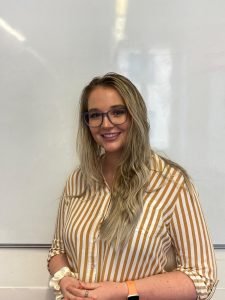 Peyton Bagley is an English teacher and letter writer from the United States of America. She has been teaching for over 15 years and loves helping her students improve their writing skills. Peyton has also worked as a freelance writer and editor for several years. In her free time, she enjoys spending time with her family, reading, and hiking.