Whether you're writing a letter requesting permission for personal or business purposes, you should follow a specific format. In this blog post, we'll give you a step-by-step guide on how to write a letter requesting permission, as well as some sample letters to help you get started.
What is a request letter for permission?
A request letter for permission is a formal way of asking for approval to do something or to make a purchase. In most cases, it is best to ask for permission in writing so that you have a record of the request and the response. Request letters can be sent by email, regular mail, or through an online form.
Sample Letter Requesting Permission
Letter #1
Dear Mrs. Johnson,
My Name is Jake Smith, and I am a student at XYZ Middle School. I am writing to request for permission to use your classroom for my Eagle Scout project on Saturday, May 4th, from 9 am-12 pm.
I would need to set up 10 tables in your classroom and have them be arranged in a square formation with chairs around them. My project will be a blood drive for the Red Cross, and I think your classroom would be the perfect place to host it since it is close to the school's main entrance.
Thank you for your time and consideration in this matter. If you have any questions or concerns, please do not hesitate to contact me at jsmith@email.com or 555-555-1212.
Sincerely,
Jake Smith
Letter #2
Dear Dr. Nguyen,
My Name is Sarah Nguyen, and I am an undergraduate student at XYZ University majoring in Biology with a minor in Chemistry. I am interested in researching microplastics' effects on marine life for my senior honors thesis. I request your permission to use your laboratory space for my project.
My research project would require me to use 2-3 feet of counter space near one of the sinks and access a microscope during regular business hours from Monday-Friday, 9 am-5 pm, starting mid-May until early August. I have been working with Professor Johnson in the chemistry department, and he has agreed to be my faculty advisor on this project.
Thank you for taking the time to consider my request. If you have any questions or concerns, please do not hesitate to contact me at snguyen@email.edu or 555-555-1212.
Sincerely yours, Sarah Nguyen
Tips to Remember when writing a request letter for Permission
The first step is to research the person or organization you'll ask for permission from. Find out their procedures for Requesting Permission so that you can follow them to the letter. Make sure you got all the required information and documents before moving on to the next step.
Next, it's time to start drafting your letter. Start by introducing yourself and explain why you're writing in the opening paragraph. Then, state your request as clearly as possible in the body of the letter.
Finally, close with a polite thank-you and an offer to provide additional information if needed.
Ensure you proofread your letter carefully before hitting "Send" to avoid embarrassing mistakes.
Conclusion:
Writing a letter requesting permission may seem daunting, but it doesn't have to be! You can write a polished letter by following the proper format and including all the relevant information—such as why you are requesting permission and what you hope to accomplish. It will hopefully get the attention of the person or organization you're writing to and help you achieve your goals.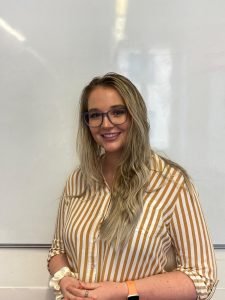 Peyton Bagley is an English teacher and letter writer from the United States of America. She has been teaching for over 15 years and loves helping her students improve their writing skills. Peyton has also worked as a freelance writer and editor for several years. In her free time, she enjoys spending time with her family, reading, and hiking.