At some point in your academic career, you may find yourself in the position of having to retake an exam. Whether it's due to illness, a family emergency, or not being prepared, there are a variety of reasons why you might need to retake a test.
If you find yourself in this situation, don't Panic! You can request to retake the exam by writing a letter to your professor. In this blog post, we'll give you tips on how to write a re-exam request letter that will increase your chances of getting a yes from your professor.
What is a request letter for a re-exam?
A request letter for re-exam is a letter that a student sends to a professor or administrator asking to be allowed to retake an exam. The letter should explain why the student requests a re-take and provide any relevant information or documentation. The student should also state what they have done to prepare for the re-take and why they believe they will be successful if given a chance.
Key Point to Know When Writing a Request Letter for Re-Exam
Before you start drafting your letter, there are a few things you'll need to do:
First, check your school's policies on retaking exams. Some schools have strict guidelines about when and how students can retake exams. Knowing your school's policy on retaking exams will help you draft a letter within the bounds of what is allowed.
Next, reach out to your professor and ask for their contact information. You'll need their email address or phone number to contact them about retaking the exam.
Finally, gather any documentation you might need to support your case for retaking the exam. This could include a doctor's note if you're ill or a death certificate if you have had a family emergency.
Now that you've gathered everything you need, you're ready to begin drafting your letter.
Details to Include in Request Letter for Re-Exam
There is no one-size-fits-all approach to writing a re-exam request letter. However, some elements should be included in every letter. These elements are:
The date
Your Name and contact information
The professor's Name and contact information
A polite greeting
A statement of why you're writing the letter
A request for permission to retake the exam
An explanation of why you need to retake the exam
A brief statement about why you think you will do better next time
Documentation supporting your case
A thank-you
Sample request letter for re-exam?
Dear Professor Smith,
I am writing to request a re-take of my final exam for your course, Introduction to Psychology. I understand that I did not perform as well as I could have on the exam, and I am eager to show you what I have learned in class.
I have been reviewing the course material and studying hard since the exam. I am confident that I can do much better if given a chance.
Please let me know if you can accommodate my request. Thank you for your time and consideration.
Sincerely,
John Doe
After you've included all of these elements in your letter, it's time to proofread it for any mistakes and send it off to your professor!
Conclusion:
We hope these tips have given you some guidance on writing a re-exam request letter. Remember to be polite, clear, and concise in your letter, and include any documentation supporting your case for retaking the exam.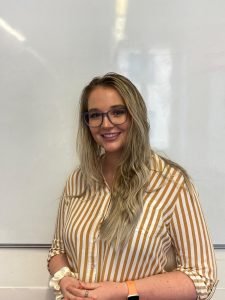 Peyton Bagley is an English teacher and letter writer from the United States of America. She has been teaching for over 15 years and loves helping her students improve their writing skills. Peyton has also worked as a freelance writer and editor for several years. In her free time, she enjoys spending time with her family, reading, and hiking.