Whether you're cancelling a gym membership, credit card, or magazine subscription, it's essential to do so in writing. This way, you have a record of your request and can refer back to it if there are any issues with the cancellation. Plus, most companies require customers to send cancellation requests via mail or fax, so a letter is the best way to ensure your cancellation request is correctly received and processed.
In this article, we'll provide a step-by-step guide on how to write a cancellation request letter for just about any type of subscription or membership.
What is a Request Letter for Cancellation?
A request letter for cancellation is a formal way to ask for the termination of a contract or agreement. The letter should be polite and professional and clearly state the reasons for the cancellation. Request letters for cancellation are typically written to businesses, but they can also be sent to individuals.
What detail to fill in the request letter for cancellation?
When writing a request letter for cancellation, it is important to include the following details:
The date of the letter
The Name and address of the person or company you are writing to
Your Name and address
A clear and concise description of your subscription account and service request
The reason for the cancellation
A polite and professional closing
Sample Request Letter for Cancellation
Sample 1
To Whom It May Concern,
I am writing to request the cancellation of our contract. I am unhappy with the product and would like to terminate our agreement. I would appreciate if you could cancel our contract immediately.
Thank you,
[Your Name]
Sample 2
To ____________
I have been very dissatisfied with the service I received from Widots over the past year. I have been charged for services I did not receive, and my bills have been incorrect on several occasions.
Thank you for your time and attention to this matter.
Thank you,
[Your Name]
Canceling a service can be tricky, especially if you are required to do it in writing. But following these tips will help you write an effective cancellation request letter. Be sure to include all relevant information, such as your account number and the date you would like your service canceled. If there are any special requirements for canceling, mention those as well. Finally, thank the company for their time and attention to this matter.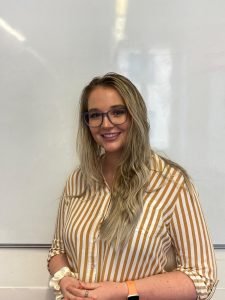 Peyton Bagley is an English teacher and letter writer from the United States of America. She has been teaching for over 15 years and loves helping her students improve their writing skills. Peyton has also worked as a freelance writer and editor for several years. In her free time, she enjoys spending time with her family, reading, and hiking.